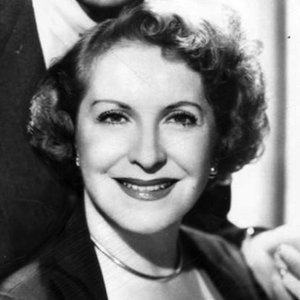 Gracie Allen's Death
Born (Birthday) July 26, 1895
Death Date August 27, 1964
Age of Death 69 years
Cause of Death Heart Attack
Place of Death Hollywood, California, United States
Place of Burial Forest Lawn, California, United States
Profession Movie Actress
The movie actress Gracie Allen died at the age of 69. Here is all you want to know, and more!
Biography - A Short Wiki
Scatterbrained comedienne and partner of George Burns who starred in A Damsel in Distress in 1937. She became famous for the phrase, "Goodnight, Gracie."
She married actor George Burns, and the couple adopted two children in the 1930s.
Quotes
"

"This used to be a government of checks and balances. Now it's all checks and no balances."

Gracie Allen
"

"I really don't act. I just live what George and I are doing. It has to make some sort of sense to me, or it won't ring true. No matter what the script says, there's no audience and no footlights and no camera for me. There's no make-believe. It's for real."

Gracie Allen
"

"When I was born I was so surprised I didn't talk for a year and a half."

Gracie Allen
"

"Smartness runs in my family. When I went to school I was so smart my teacher was in my class for five years."

Gracie Allen
"

"The President of today is just the postage stamp of tomorrow."

Gracie Allen