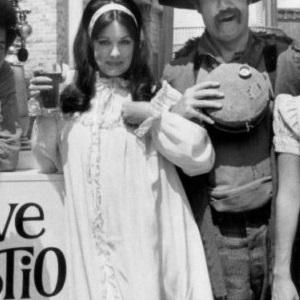 Phyllis Davis' Death
Born (Birthday) July 17, 1940
Death Date September 27, 2013
Age of Death 73 years
Cause of Death Cancer
Place of Death Henderson, Nevada, United States
Profession TV Actress
The tv actress Phyllis Davis died at the age of 73. Here is all you want to know, and more!
Biography - A Short Wiki
Known primarily for her role as Beatrice Travis on the late 1970s and early 1980s television series Vega$. She was also featured for five seasons on a comedy program called Love, American Style. She also appeared in several films, including The Choirboys and Spinout.
Born in Port Arthur, Texas, she was raised by mortician parents in the nearby city of Nederland. She had a long-term relationship with actor Dean Martin in the 1970s and another one with horse jockey Laffit Pincay Jr. in the 1980s.
How did Phyllis Davis die?
The actress died of cancer on September 27, 2013, in Henderson, Nevada, where she had made her home. She was 73.
Final resting place
Davis is interred at Palm Mortuary Memorial Park in Henderson.