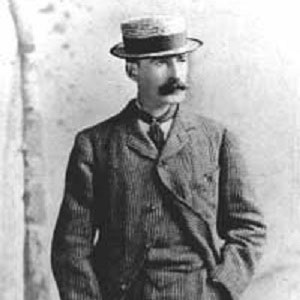 The painter Winslow Homer died at the age of 74. Here is all you want to know, and more!
Biography - A Short Wiki
Considered one of the most significant nineteenth-century American painters, he is particularly remembered for his watercolors and oil paintings depicting maritime scenes. His best known works include Breezing Up (A Fair Wind), Northeaster, The Fox Hunt, The Fog Warning, and Crab Fishing.
The son of businessman Charles Savage Homer and amateur painter Henrietta Benson Homer, he spent his youth in Cambridge, Massachusetts.
Quotes
"

This making studies and then taking them home to use them is only half right. You get composition, but you lose freshness; you miss the subtle and, to the artist, the finer characteristics of the scene itself.
"

Mr. C. Klackner has for sale four etchings etched by myself, at the expense of two years' time & hard work – 'The Life Line,' 'Peril on the Sea,' 'Eight Bells,' 'Mending Tears,' – all of which are very good and should have been put forward long ago, but C. Klackner is waiting for me to die, is my idea of the matter.
"

If a man wants to be an artist, he must never look at pictures.
"

Anything written or printed under a print or picture takes the attention from it and, if it is very black or white in any marked degree, will utterly destroy its beauty.
"

I prefer every time a picture composed and painted outdoors.