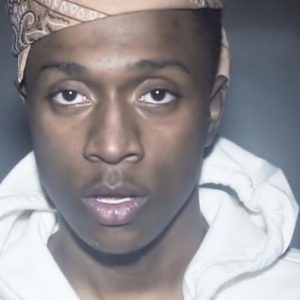 Young Pappy's Death
Born (Birthday) May 9, 1995
Death Date May 29, 2015
Age of Death 20 years
Cause of Death Gunshot Wound
Place of Death Chicago, Illinois, United States
Profession Rapper
The rapper Young Pappy died at the age of 20 . Below is all you want to know, and more!
Biography - A Short Wiki
Named Shaquon Thomas but better known as Young Pappy, he was a drill rapper who was a member of a rap group called Gangster Disciples. Some of his most well known songs were "Killa," "Homicide," "Faneto Freestyle" and "2 Cups."
He was raised alongside an older brother named Ryan on the westside of Chicago, Illinois.
How did Young Pappy die?
The North Side rapper was gunned down Friday the 29th of May 2016 morning in Uptown, authorities said. He had previously been the target of at least two fatal shootings in Rogers Park in recent years.
Two bullets to the back killed 20-year-old Shaquon Thomas, aka Young Pappy, while he was standing in the 4800 block of North Kenmore Avenue at about 1:30 a.m. Friday.
Witnesses told police a shiny, black four-door car was driving west on Lawrence Avenue with its rear driver's side door open. After passing Kenmore Avenue, the driver hit the brakes, reversed east down Lawrence, and turned onto Kenmore before stopping.
That's when a thin man in a gray hoody was seen sprinting to the car and getting in, police said.
Thomas was taken to Illinois Masonic Medical Center, where he was pronounced dead at 2:04 a.m., police said.
No one else was injured in the shooting that appeared to be gang-related, police said.
The high-profile rapper had been shot at before, according to police officials.