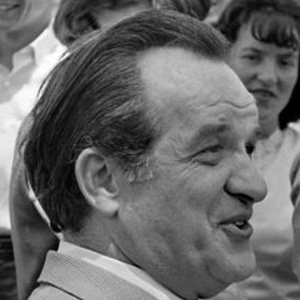 The cartoonist Al Capp died at the age of 70. Here is all you want to know, and more!
Biography - A Short Wiki
Cartoonist who is best known for his satirical, hillbilly-themed comic strip, Li'l Abner. His other comic strips include Abbie an' Slats and Long Sam, and he was the 1947 recipient of the National Cartoonists Society's Reuben Award for Cartoonist of the Year.
He was married to Catherine Wingate Cameron from 1932 until his death in 1979. He had two biological daughters (Julie Ann and Catherine) and one adopted son (Colin).
Quotes
"

"The secret of how to live without resentment or embarrassment in a world in which I was different from everyone else. was to be indifferent to that difference." (Al Capp)
"

"Like all New York hotel lady cashiers she had red hair and had been disappointed in her first husband." (Al Capp)
"

"Anyone who can walk to the welfare office can walk to work." (Al Capp)
"

"My work is being destroyed almost as soon as it is printed. One day it is being read; the next day someone's wrapping fish in it." (Al Capp)
"

"The public is like a piano. You just have to know what keys to poke." (Al Capp)