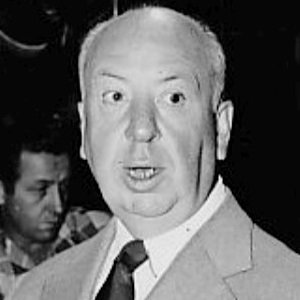 Alfred Hitchcock's Death
Born (Birthday) August 13, 1899
Death Date April 29, 1980
Age of Death 80 years
Cause of Death Kidney Failure
Place of Death Bel Air, Los Angeles, California, United States
Profession Director
The director Alfred Hitchcock died at the age of 80. Here is all you want to know, and more!
Biography - A Short Wiki
Iconic director known as the "Master of Suspense" for his classic films such as Psycho, Rear Window, North by Northwest, Vertigo, Dial M for Murder, and The Birds. One of the most influential filmmakers of all time, he directed over 50 feature films, and his work continues to circulate through film circles and classic movie channels.
He married Alma Reville on December 2, 1926, and the couple had a daughter named Patricia.
How did Alfred Hitchcock die?
He died of kidney failure the following month, on 29 April 1980, in his Bel Air home.
Funeral
His funeral was held at Good Shepherd Catholic Church in Beverly Hills on 30 April, after which his body was cremated.
Burial
His remains were scattered over the Pacific Ocean on 10 May 1980.
Quotes
"

"The more successful the villain, the more successful the picture." (Alfred Hitchcock)
"

"If it's a good movie, the sound could go off and the audience would still have a perfectly clear idea of what was going on." (Alfred Hitchcock)
"

"The only way to get rid of my fears is to make films about them." (Alfred Hitchcock)
"

"Give them pleasure – the same pleasure they have when they wake up from a nightmare." (Alfred Hitchcock)
"

"Television is like the invention of indoor plumbing. It didn't change people's habits. It just kept them inside the house." (Alfred Hitchcock)