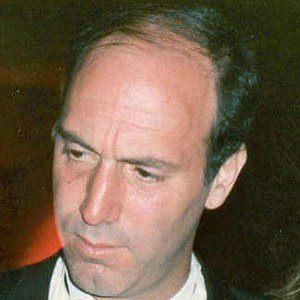 The tv show host Gene Siskel died at the age of 53. Here is all you want to know, and more!
Biography - A Short Wiki
The Chicago Tribune film critic and the TV partner of Roger Ebert.
He married Marlene Iglitzen in 1980.
Siskel was diagnosed with a malignant brain tumor on May 8, 1998. He underwent brain surgery three days later. Siskel died from complications of another surgery on February 20, 1999, at the age of 53.
Quotes
"

In fact, Cannonball Run II. I used to pick that as the worst movie ever made.
"

I'm not surprised that Spielberg was able to capture the heroism of Schindler; so many of his movies are about the better part of mankind.
"

Is this film more interesting than a documentary of the same actors having lunch?
"

After 27 years, I walked out of my first one a few months ago. Black Sheep with Chris Farley.
"

But you know, really, if you think about it Roger and I and all critics really have one absolute essential part of our credentials and that is that you believe that that is actually what we think.