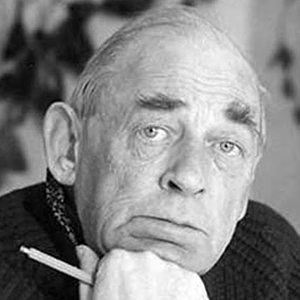 The architect Alvar Aalto died at the age of 78. Here is all you want to know, and more!
Biography - A Short Wiki
Among the first architects of Nordic Modernism; also a designer, sculptor, and painter. He was known for being focused on design as a total work of art or Gesamtkunstwerk.
His father, Johan Henrik Aalto, worked as a land surveyor, while his mother, Selma Matilda (née Hackstedt), was a postmistress. His first structure was a house for his parents. He married twice, first in 1925 to Aino Marsio; after Aino's death from cancer in 1949, he married Elissa Mäkiniemi in 1952. Both of his wives were also famed architects. He had a daughter named Johanna and a son named Hamilkar.
Quotes
"

"We should work for simple, good, undecorated things, but things which are in harmony with the human being and organically suited to the little man in the street." (Alvar Aalto)
"

"Even the smallest daily chore can be humanized with the harmony of culture." (Alvar Aalto)
"

"The very essence of architecture consists of a variety and development reminiscent of natural organic life. This is the only true style in architecture." (Alvar Aalto)
"

"I do not write, I build." (Alvar Aalto)
"

"The ultimate goal of the architect…is to create a paradise. Every house, every product of architecture… should be a fruit of our endeavour to build an earthly paradise for people." (Alvar Aalto)