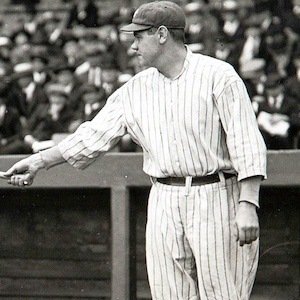 The baseball player Babe Ruth died at the age of 53. Here is all you want to know, and more!
Biography - A Short Wiki
Revered by many as the greatest baseball player of all time, he set career records for home runs, RBIs, and bases on balls that have since been broken. He won 7 World Series Championships, 12 American League home run titles, 6 AL RBI titles and the 1924 AL batting title. He played for the New York Yankees from 1920 to 1934 after the Boston Red Sox traded him in exchange for cash.
He married Helen Wooodford on October 17, 1914, and they adopted their only child, Dorothy, in 1921. He remarried to Claire Merritt Ruth in 1929 and the couple had a daughter named Julia.
Quotes
"

Gee, its lonesome in the outfield. It's hard to keep awake with nothing to do.
"

I learned early to drink beer, wine and whiskey. And I think I was about 5 when I first chewed tobacco.
"

As soon as I got out there I felt a strange relationship with the pitcher's mound. It was as if I'd been born out there. Pitching just felt like the most natural thing in the world. Striking out batters was easy.
"

Let me show you how it's done… Loser!
"

Paris ain't much of a town.