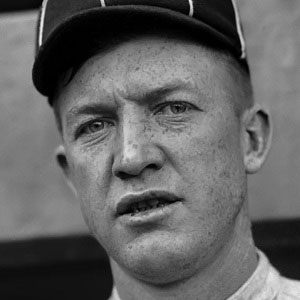 Grover Cleveland's Death
Born (Birthday) March 18, 1837
Death Date November 4, 1950
Age of Death 63 years
Cause of Death Heart Failure
Place of Death Saint Paul, Nebraska, United States
Place of Burial Elmwood Cemetery, Saint Paul, Howard County, Nebraska, United States
Profession Baseball Player
The baseball player Grover Cleveland died at the age of 63. Here is all you want to know, and more!
Biography - A Short Wiki
Hall of Fame MLB pitcher who retired with 373 wins and a career 2.46 ERA; helped lead the St. Louis Cardinals to a World Series Championship in 1929.
Married Amy Marie Arrants on the last day of May before leaving to fight in World War I.
What happened to Grover Cleveland Alexander?
Alexander's health problems increased towards the end of his life, adding cancer and heart disease to his list of ailments. On November 4, 1950, the pitcher was found dead of heart failure in a small room he rented from Mrs. Josie Nevrivy in St. Paul, Nebraska. He died alone, almost destitute, and in poor health, which consolidates his status as a tragic baseball hero.