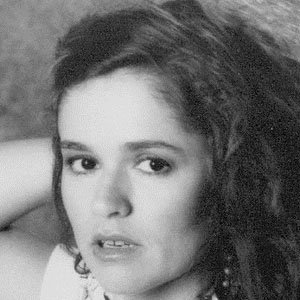 Nicolette Larson's Death
Born (Birthday) July 17, 1952
Death Date December 16, 1997
Age of Death 45 years
Cause of Death Cerebral Edema
Place of Death Ronald Reagan UCLA Medical Center, Los Angeles, California, United States
Place of Burial Forest Lawn, Los Angeles, California, United States
Profession Pop Singer
The pop singer Nicolette Larson died at the age of 45. Here is all you want to know, and more!
Biography - A Short Wiki
Pop singer who recorded country and pop hits with Emmylou Harris, among others.
She married the legendary drummer Russ Kunkel in 1990.
How did Nicolette Larson die?
On December 16, 1997, the singer died in Los Angeles, California, due to complications arising from cerebral edema triggered by liver failure. Cerebral edema is the excess buildup of fluid (edema) in certain parts of the brain.
Her friend Astrid Young, Neil Young's half-sister, stated that Larson had been showing symptoms of depression, and her fatal seizure "was in no small way related to her chronic use of Valium and Tylenol PM."
Final resting place
Larson's final resting place is at Forest Lawn – Hollywood Hills Cemetery in Los Angeles, California.
Tribute
In February 1998, a benefit concert was held in Larson's honor. Tribute concerts were held on the 10th anniversary of her death in December 2007 and the following year.