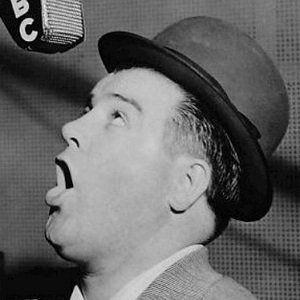 Lou Costello's Death
Born (Birthday) March 6, 1906
Death Date March 3, 1959
Age of Death 52 years
Cause of Death Heart Attack
Place of Death Beverly Hills, California, United States
Place of Burial Calvary Cemetery and Mortuary, East Los Angeles, California, United States
Profession Comedian
The comedian Lou Costello died at the age of 52. Here is all you want to know, and more!
Biography - A Short Wiki
Actor and comedian who played an overweight, foolhardy character in the burlesque comedy show Abbott and Costello. He and his comedy partner Bud Abbot are best known for their immortal 'Who's On First?' routine, which they first performed in the 1940 film One Night In The Tropics.
He married Anne Battler in January 1934 and his youngest daughter, Chris, wrote his biography, Lou's On First, in 1981. His daughter Carole was married to Dean Martin's son Craig.
What did Lou Costello die of?
Costello died from a heart attack on March 3, 1959, at Doctors Hospital in Beverly Hills, only three days short of his 53rd birthday. His death occurred shortly after the completion of the film The 30 Foot Bride of Candy Rock.
What was Lou Costello worth when he died?
The comedian died with a net worth of $250,000. After adjusting for inflation, that equates to $2.3 million in today's money.
Funeral and burial
On March 8, Costello was laid to rest at the Calvary Cemetery in East Los Angeles, following a funeral Mass at St. Francis de Sales Catholic Church in Sherman Oaks.
His wife Anne died nine months later, on December 5, 1959, of an apparent heart attack, at the age of 47.
Quotes
"

"A husband is what's left of a sweetheart after the nerve has been killed."

Lou Costello