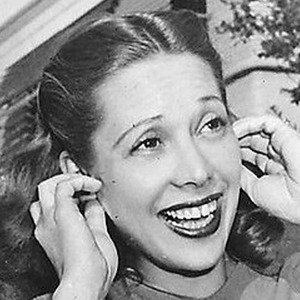 Dinah Shore's Death
Born (Birthday) February 29, 1916
Death Date February 24, 1994
Age of Death 77 years
Cause of Death Ovarian Cancer
Place of Death Beverly Hills, California, United States
Place of Burial Hillside Memorial Park Cemetery, Culver City, California, United States
Profession Pop Singer
The pop singer Dinah Shore died at the age of 77. Here is all you want to know, and more!
Biography - A Short Wiki
TV actress and singer who released the #1 hits "Blues in the Night," "I'll Walk Alone," "The Gypsy," and "Buttons and Bows."
She married George Montgomery in 1943 and, after their divorce in 1963, she married Maurice F. Smith.
How did Dinah Shore die?
Shore died of complications from ovarian cancer on February 24, 1994, at her home in Beverly Hills, California. She had been diagnosed with the disease in the spring of 1993.
Where is Dinah Shore buried?
Her body was cremated the same day she passed away. Some of the ashes were interred in two memorial sites: the Hillside Memorial Park Cemetery in Culver City, California, and Forest Lawn Cemetery (Cathedral City). Other ashes went to relatives.
Quotes
"

"When I was four or five, my father had a general store in Winchester and I don't think the farmers could ever leave on Saturday afternoon until I had been placed up on the counter to sing."

Dinah Shore
"

"I can't remember a time when I wasn't singing."

Dinah Shore
"

"Emmys are wonderful and I'm thrilled to death that I have mine. But they're representative of a specific achievement, where this sort of thing is representative of how you've grown in your own industry."

Dinah Shore
"

"When rock came along the lyrics and melodies became less important and it bothered me to think that perhaps they might not regain the value they have to music – they are music."

Dinah Shore
"

"In country music the lyric is important and the melodies get a little more complex all the time, and you hear marvelous new singers who are interested in writing and interpreting a lyric and in all form of popular music."

Dinah Shore