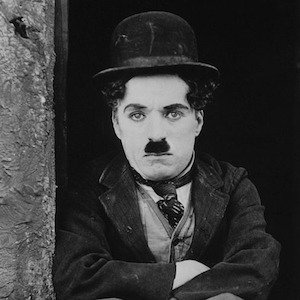 Charlie Chaplin's Death
Born (Birthday) April 16, 1889
Death Date December 25, 1977
Age of Death 88 years
Cause of Death Stroke
Place of Death Manoir de Ban, Corsier-sur-Vevey, Switzerland
Place of Burial Cimetière de Corsier-sur-Vevey, Corsier-sur-Vevey, Switzerland
Profession Movie Actor
The movie actor Charlie Chaplin died at the age of 88. Here is all you want to know, and more!
Biography - A Short Wiki
Comedic silent film icon who gained world fame for portraying his character, The Tramp, and starred in The Great Dictator and Modern Times. He had a career that lasted over 75 years and became one of the most important people in film history.
He married four times; his last wife, Oona O'Neill, was eighteen when he married her in June 1943 at age fifty-four. He was married to Paulette Goddard from 1936 to 1942.
How did Charlie Chaplin die?
Chaplin died of a stroke in his sleep on Christmas on December 25, 1977, in his home, Manoir de Ban. He died at the age of 88.
Body stolen
On March 1, 1978, Roman Wardas and Gantcho Ganev stole his coffin and body. The shameless thieves tried to extort Chaplin's widow, Oona Chaplin, for a ransom. However, the police caught them, and sir Charlie Chaplin could be re-interred in the Corsier cemetery in a reinforced concrete vault.
Quotes
"

"A man's true character comes out when he's drunk."

Charlie Chaplin
"

"A tramp, a gentleman, a poet, a dreamer, a lonely fellow, always hopeful of romance and adventure."

Charlie Chaplin
"

"To truly laugh, you must be able to take your pain, and play with it!"

Charlie Chaplin
"

"Nothing is permanent in this wicked world – not even our troubles."

Charlie Chaplin
"

"Life is a tragedy when seen in close-up, but a comedy in long-shot."

Charlie Chaplin