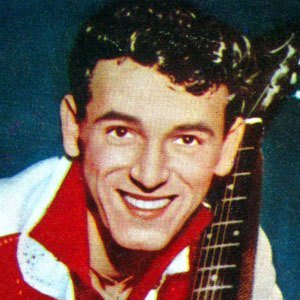 Gene Vincent's Death
Born (Birthday) February 11, 1935
Death Date October 12, 1971
Age of Death 36 years
Cause of Death Stomach Ulcer
Place of Death Newhall, Santa Clarita, California, United States
Profession Pop Singer
The pop singer Gene Vincent died at the age of 36. Here is all you want to know, and more!
Biography - A Short Wiki
Singer of the top ten hit "Be-Bop-a-Lula" who became one of rockabilly's most well-known acts.
He was born in Norfolk, Virginia; his father was a coast guard officer during World War II.
Quotes
"

"I hope my fans remember my name is Gene Vincent and not Gene Autry." (Gene Vincent)