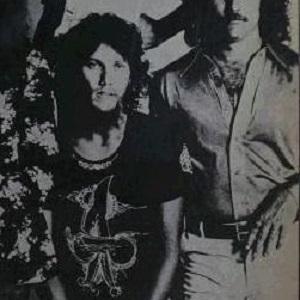 Steve Gaines' Death
Born (Birthday) September 14, 1949
Death Date October 20, 1977
Age of Death 28 years
Cause of Death Aviation Accident and Incident
Place of Death Gillsburg, Mississippi, United States
Place of Burial Jacksonville Memory Gardens Cemetery & Funeral Home, Florida, United States
Profession Guitarist
The guitarist Steve Gaines died at the age of 28. Here is all you want to know, and more!
Biography - A Short Wiki
Guitarist and songwriter for the Southern rock band Lynyrd Skynyrd who died in a plane crash.
He grew up in the small town of Miami, Oklahoma.
How did Steve Gaines die?
On October 20, 1977, during a flight from Greenville, South Carolina, to Baton Rouge, Louisiana, Lynyrd Skynyrd's tour plane crashed in a heavily wooded area of southeastern Mississippi.
Killed in the accident were band-members Ronnie Van Zant, Steve Gaines, Cassie Gaines, the band's assistant road manager, and the plane's pilot co-pilot. Twenty others survived the crash.
Quotes
"

"Whatever people want to say, we go out there every night, and we give tribute to the songs that my brother wrote, to Ronnie and Allen Collins and Steve Gaines and Leon Wilkeson and everybody. We pay tribute every night to those people who have gone on." (Johnny Van Zant)