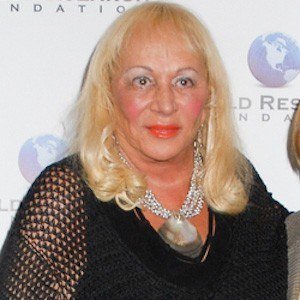 The novelist Sylvia Browne died at the age of 77. Here is all you want to know, and more!
Biography - A Short Wiki
A self-proclaimed medium and psychic, Browne gained commercial attention for her talk show appearances and for the paranormal and spiritual subject matter of her books. She received flack for several highly publicized false predictions, including her 2004 proclamation that missing woman Amanda Berry, later found alive, had been murdered.
Her marriage to Gary Dufresne began in 1959 and ended in divorce in 1972. She was then briefly married to Kenzil Dalzell Brown, followed by Larry Lee Beck. For the last four years of her life, she was married to fourth husband, Michael Ulery.
Quotes
"

You know what's strange? A lot of men don't dream in color. Women will dream in color more than men.
"

The weeds keep multiplying in our garden, which is our mind ruled by fear. Rip them out and call them by name.
"

Everyone dreams, but not everybody remembers their dreams because some people go into delta; they go too low.
"

I always tell what I see.
"

I don't just talk to the dead.