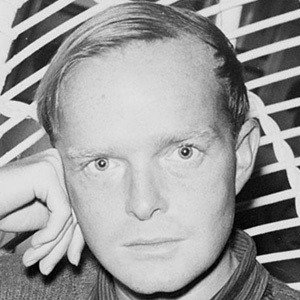 The novelist Truman Capote died at the age of 59. Here is all you want to know, and more!
Biography - A Short Wiki
Eccentric author best known for his novella Breakfast at Tiffany's and for his nonfiction novel In Cold Blood. His other literary works include The Grass Harp and the O. Henry Award-winning short story, Shut a Final Door.
He was born in New Orleans, Louisiana to Lillie Mae Faulk and Archulus Persons. His birth name was Truman Streckfus Persons. In his adulthood, he had a long-term relationship with playwright and novelist Jack Dunphy.
Quotes
"

"Love, having no geography, knows no boundaries." (Truman Capote)
"

"Life is a moderately good play with a badly written third act." (Truman Capote)
"

"The quietness of his tone italicized the malice of his reply." (Truman Capote)
"

"Writing has laws of perspective, of light and shade just as painting does, or music. If you are born knowing them, fine. If not, learn them. Then rearrange the rules to suit yourself." (Truman Capote)
"

"I got this idea of doing a really serious big work-it would be precisely like a novel, with a single difference: Every word of it would be true from beginning to end." (Truman Capote)