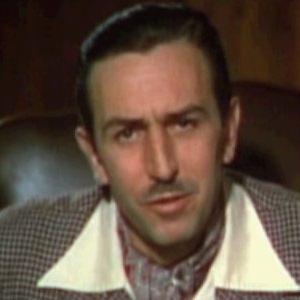 The entrepreneur Walt Disney died at the age of 65. Here is all you want to know, and more!
Biography - A Short Wiki
Animator, voice actor, producer, and entertainer who founded The Walt Disney Company and created the iconic character Mickey Mouse. He produced such classic films as Snow White and the Seven Dwarfs, Pinocchio and Cinderella.
He founded The Walt Disney Company with his brother Roy O. Disney. He married Lillian Bounds in 1925. He had two daughters: Diane and Sharon.
Quotes
"

"We keep moving forward, opening new doors, and doing new things, because we're curious and curiosity keeps leading us down new paths." (Walt Disney)
"

"If you can dream it, you can do it." (Walt Disney)
"

"You can design and create, and build the most wonderful place in the world. But it takes people to make the dream a reality." (Walt Disney)
"

"Times and conditions change so rapidly that we must keep our aim constantly focused on the future." (Walt Disney)
"

"I don't like formal gardens. I like wild nature. It's just the wilderness instinct in me, I guess." (Walt Disney)