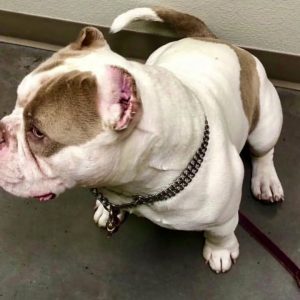 The dog Blanco So Cool died at the age of 1. Here is all you want to know, and more!
Biography - A Short Wiki
Micro bulldog who rocketed to fame after he was adopted by YouTube superstar CJ so Cool. He has occasionally appeared in viral vlogs on his owner's YouTube channel.
He became the adopted brother of Rhino So Cool after he was adopted by CJ.
How did Blanco So Cool die?
Blanco tragically died in a drowning accident, only one year old. One of CJ's other dogs, Rhino, went into the pond to go for a swim when Blanco followed him. Unfortunately, Blanco was a lousy swimmer and drowned in the pond.
CJ's kids saw Rhino in the pond but did not see Blanco. CJ ran outside to get Rhino but couldn't find Blanco even though he looked everywhere for him.
A couple of days later, CJ and his family had to go on tour to different cities. When CJ was on the plane, Royalty's mom (Cj's fiancé's mother) sent a picture to CJ's phone of Blanco's carcass floating in the pond. Understandably CJ did not want to show his fans and his subscribers the macabre scene because of its disturbing nature.
Many Youtube fans thought CJ was pranking them when he broke the tragic news about Blanco's demise, but regrettably, it was all too true. CJ clarified in a YouTube video that he would never joke around about something of such a severe nature.