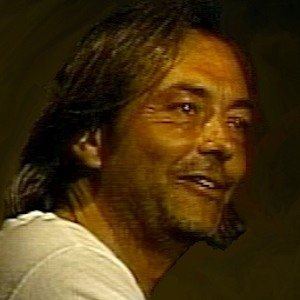 The rock singer Rich Mullins died at the age of 41. Here is all you want to know, and more!
Biography - A Short Wiki
Christian singer who wrote the modern classics "Awesome God" and "Sometimes by Step" who died in a car accident.
He was born into a devout Quaker family and grew up learning to play hymns and harmony from his grandmother.
Rich Mullins died in a car accident in Illinois. The best-selling contemporary Christian singer, was run over and killed by a tractor-trailer after being flipped out of a sports utility vehicle that went out of control.
Quotes
"

I think I would like to be a monk. I really considered Catholicism a few years ago, but there were some things that I just couldn't reconcile.
"

I think my parents were really smart parents. I think they were, actually, pretty progressive for the time. The one thing that they really wanted me to know is what makes me tick, what I am about, how I approach life. And I think what my parents really wanted for me was for me to be who I am.
"

I don't know that the United States is 'God's Country,' but the church has been so strong here, and because of its influence, we hold life to be sacred and we believe that individuals have dignity. This is part of our legacy.
"

I would love to be a Franciscan brother. I'm just not sure I have the courage to do it.
"

I think a lot of parents hand people over a blueprint and say, 'This is how you're supposed to do it.' And my parents, I think, kind of drew a picture and said, 'Here's the good stuff in life. How do you get there?'