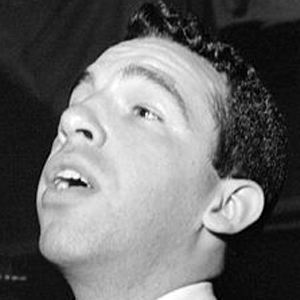 The drummer Buddy Rich died at the age of 69. Here is all you want to know, and more!
Biography - A Short Wiki
Jazz drummer and bandleader who appeared on more than sixty albums as a sideman and leader. He played with an array of groups, including Tommy Dorsey's orchestra.
He was born to Jewish parents Robert and Bess Rich, both of whom were Vaudeville performers. He had one daughter, Cathy, with his wife Marie Allison.
Quotes
"

"But primarily, the drummer's supposed to sit back there and swing the band." (Buddy Rich)
"

"Every drummer that had a name, had a name because of his individual playing. He didn't sound like anybody else, So everybody that I ever listened to, in some form, influenced my taste." (Buddy Rich)
"

"I consider every drummer that ever played before me an influence, in every way." (Buddy Rich)
"

"I think the drummer should sit back there and play some drums, and never mind about the tunes. Just get up there and wail behind whoever is sitting up there playing the solo. And this is what is lacking, definitely lacking in music today." (Buddy Rich)
"

"I think it's a fallacy that the harder you practice the better you get." (Buddy Rich)