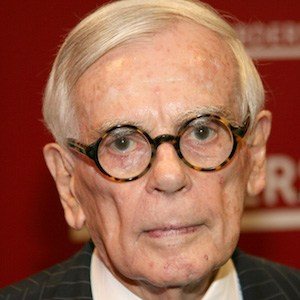 The film producer Dominick Dunne died at the age of 83. Here is all you want to know, and more!
Biography - A Short Wiki
An investigative journalist, writer, and movie producer, he is best known for works such as The Two Mrs. Grenvilles (1985), People Like Us (1988), and The Mansions of Limbo (1991). His work often focused on the legal system and society's reaction to it.
He was married to Ellen Beatriz Griffin and they had two children together. His actress daughter, Dominique Dunne, was murdered in 1982. He was the brother of screenwriter and journalist, John Gregory Dunne, and the brother-in-law of author Joan Didion.
Quotes
"

You write about what you have access to, and I have been fortunate enough to have a front-row seat on the rich and powerful my entire life.
"

I made no pretense of doing balanced reporting about murder. I was appalled by defense attorneys who would do anything to win an acquittal for a guilty person.
"

I always love going back to Los Angeles, because it was my home for 24 years, and I have many friends there.
"

I had never attended a trial until my daughter's murder trial. What I witnessed in that courtroom enraged and redirected me.
"

When you're down and out, there's no meaner place to live than Hollywood. You can get away with your embezzlements and your lies and your murders, but you can never get away with failing.