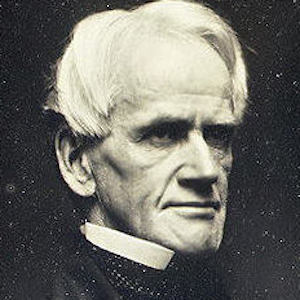 The politician Horace Mann died at the age of 63. Here is all you want to know, and more!
Biography - A Short Wiki
Whig politician who was an ardent opponent of slavery in the US Congress from 1848 to 1853. He is known as the Father of the Common School Movement, due to his advocacy of education and public schools.
He married Charlotte Messer in 1830 but she died shortly after.
Quotes
"

Be ashamed to die until you have won some victory for humanity.
"

Scientific truth is marvelous, but moral truth is divine and whoever breathes its air and walks by its light has found the lost paradise.
"

Much that we call evil is really good in disguises; and we should not quarrel rashly with adversities not yet understood, nor overlook the mercies often bound up in them.
"

When a child can be brought to tears, and not from fear of punishment, but from repentance he needs no chastisement. When the tears begin to flow from the grief of their conduct you can be sure there is an angel nestling in their heart.
"

Unfaithfulness in the keeping of an appointment is an act of clear dishonesty. You may as well borrow a person's money as his time.