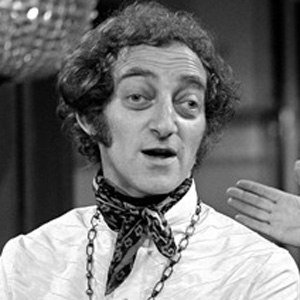 Marty Feldman's Death
Born (Birthday) July 8, 1934
Death Date December 2, 1982
Age of Death 48 years
Cause of Death Heart Attack
Place of Death Mexico City, Mexico
Place of Burial Forest Lawn, Los Angeles, California, United States
Profession Movie Actor
The movie actor Marty Feldman died at the age of 48. Here is all you want to know, and more!
Biography - A Short Wiki
Crazy-eyed comic actor who became known to audiences for his role as Igor in Young Frankenstein. He won two BAFTA Awards for his roles in Marty and At Last the 1948 Show.
He got married to Lauretta Sullivanin 1952 and their relationship lasted until his death in 1982.
How did Marty Feldman die?
Feldman died from a heart attack in a hotel room in Mexico City on 2 December 1982 at age 48, during the making of the film Yellowbeard; the film was subsequently dedicated to him.
On the DVD commentary of Young Frankenstein, Mel Brooks cites factors that may have contributed to Feldman's death: "He smoked sometimes half a carton (5 packs) of cigarettes daily, drank copious amounts of black coffee, and ate a diet rich in eggs and dairy products."
Where id Marty Feldman buried?
He is buried in Forest Lawn – Hollywood Hills Cemetery near his idol, Buster Keaton, in the Garden of Heritage.
Quotes
"

"The pen is mightier than the sword, and is considerably easier to write with." (Marty Feldman)
"

"I won't eat anything that has intelligent life, but I'd gladly eat a network executive or a politician." (Marty Feldman)
"

"Money can't buy poverty." (Marty Feldman)
"

"Comedy, like sodomy, is an unnatural act." (Marty Feldman)
"

"I don't know any jokes, which is embarrassing. I wish I did." (Marty Feldman)