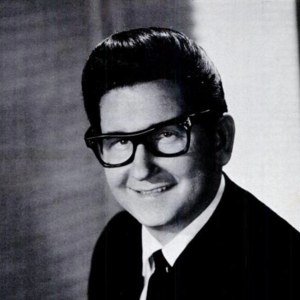 Roy Orbison's Death
Born (Birthday) April 23, 1936
Death Date December 6, 1988
Age of Death 52 years
Cause of Death Heart Attack
Place of Death Hendersonville, Tennessee, United States
Place of Burial Pierce Brothers Westwood Village Memorial Park & Mortuary, Los Angeles, California, United States
Profession Rock Singer
The rock singer Roy Orbison died at the age of 52. Here is all you want to know, and more!
Biography - A Short Wiki
Texas rocker who released "Oh, Pretty Woman" in 1964 and who sang "Drove All Night," "Crying," and "Dream Baby."
He married Claudette Frady on August 1, 1957, and he later married Barbara Orbison on March 25, 1969.
Death
Days before his death
On December 4, 1988, Orbison performed at Highland Heights, Ohio's Front Row Theater. After filming two more movies for the Traveling Wilburys in London, he returned to his Hendersonville home to relax for a few days.
On December 6, 1988, he spent the day flying model airplanes with his friend and bus driver Benny Birchfield and had dinner at Birchfield's Hendersonville home (Birchfield was wed to country music icon Jean Shepard).
Heart Attack
Orbison suffered a heart attack at his mother's home later that day and passed away at 52.
Taken by ambulance to Hendersonville Hospital on December 6, 1988, Roy could not be revived and passed away just before midnight.
Memorial
Memorials were held for the rock singer in both Los Angeles and Nashville.
Burial
He was laid to rest in an unmarked grave in the Westwood Village Memorial Park Cemetery, making it challenging for fans to pay their respects at the site. However, as of 2011, his grave can be found: his second wife, Barbara Orbison, was buried next to her husband in a marked grave.
Quotes
"

"I may be a living legend, but that sure don't help when I've got to change a flat tire."

Roy Orbison
"

"When I was six years old, Mom and Dad gave me a guitar for my birthday, and Daddy taught me the chords to 'You Are My Sunshine.'"

Roy Orbison
"

"Pretty woman, I don't believe you, you're not the truth. No one could look as good as you, mercy."

Roy Orbison
"

"I started using sunglasses in Alabama. I was going to do a show with Patsy Cline and Bobby Vee, and I left my clear glasses on the plane. I only had the sunshades, and I was quite embarrassed to go onstage with them, but I did it."

Roy Orbison
"

"You wiggle to the left, you wiggle to the right, you do the Ooby Dooby with all your might."

Roy Orbison