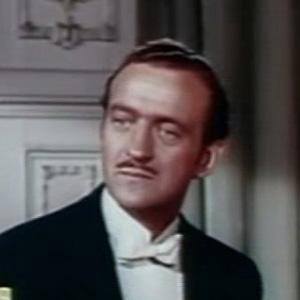 David Niven's Death
Born (Birthday) March 1, 1910
Death Date July 29, 1983
Age of Death 73 years
Cause of Death Lou Gehrig's Disease
Place of Death Château-d'Oex, Switzerland
Place of Burial Cimetière De Château D'Oex, Château-d'Oex, Switzerland
Profession Movie Actor
The movie actor David Niven died at the age of 73. Here is all you want to know, and more!
Biography - A Short Wiki
Sophisticated actor who starred in the Pink Panther detective comedy films and appeared in The Bishop's Wife. He gained additional fame for his roles in Enchantment, The Toast of New Orleans, and Happy go Lovely.
After a two-week romance, he married his first wife, Primula Susan Rollo, in 1940. They stayed together until her tragic death in 1946.
How did David Niven die?
Niven died 73 years old on 29 July 1983. The cause of death was not disclosed at first, but he had been suffering from a debilitating neuromuscular disorder, amyotrophic lateral sclerosis, which is also known as Lou Gehrig's disease.
His declining health began in 1980. Niven started experience muscle weakness, fatigue, and his voice started to quiver.
1981 he made an interview on the talks shows of Merv Griffin and Michael Parkinson and caused quite a stir among family and friends. He acted strangely and viewers wondered if he was suffering a stroke or had been drinking. Niven claimed his slurred voice was because of the shooting schedule on Better Late Than Never, a film he had been making.
Later that year, in 1981, he was diagnosed with amyotrophic lateral sclerosis (ALS). The final appearance he made in Hollywood was on the 1981 American Film Institue to Fred Astaire, which he hosted.
In 1983 Diven had to be hospitalized for 10 days, the stated reason being for digestive problems. To avoid publicity he used a false name.
After his hospital stay he returned to his chalet (house typical of the Alpine region in Europe) at Château-d'Oex. His condition continued to worsen, but he rejected the idea of returning to the hospital, and his family supported his decision. The actor passed away on 29 July.
Where is David Niven buried?
He is buried in Château-d'Oex cemetery in Switzerland.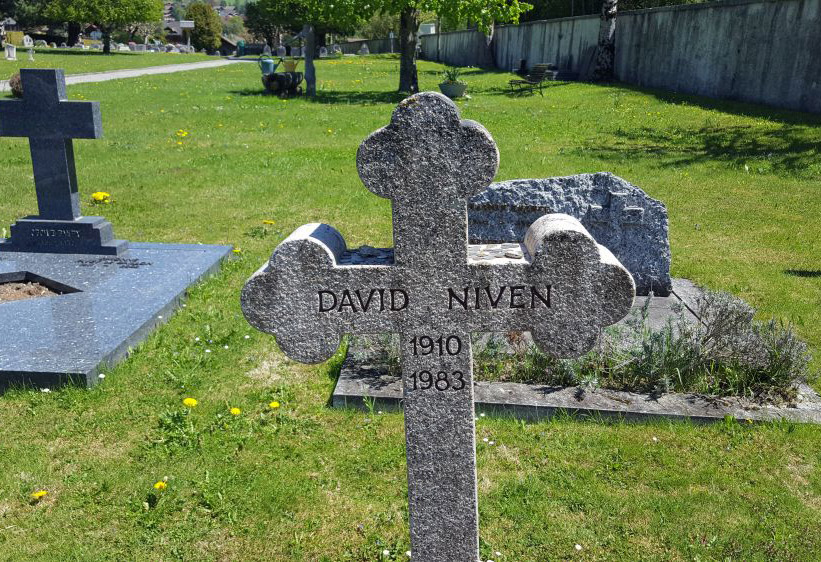 Quotes
"

"I wonder why it is, that young men are always cautioned against bad girls. Anyone can handle a bad girl. It's the good girls men should be warned against." (David Niven)
"

"I make two movies a year to take care of the butcher and the baker and the school fees. Then I try to write, but it's not that easy. Acting is what's easy." (David Niven)
"

"I see my purpose in life as making the world a happier place to be in ." (David Niven)
"

"Old age has got to start creeping up on me one day soon, and frankly I'm very scared. I don't want to be old. I've always felt so young. And I want to stay that way." (David Niven)
"

"The only laugh that man will ever get in his life is by stripping and showing off his shortcomings." (David Niven)